My Jazz days in New York City
9/5/1979
I got to NY by way of NJ. I flew in from Toronto. Mom, Dad, Betsy (Elizabeth Parcells), Katy and I drove from Huron City on the morning of the 5th, Wednesday, to Toronto. Katy and Betsy went to Germany at 7:15 PM. I left for Newark airport at 7:30. I didn't have a place to stay so when I arrived I called around. Luckily Nick Kirgo's roommate Paul Chilkov was home so with 500 bucks in my pocket and a trombone, I got a taxi and headed for the city.
9/6/1979
The next morning I had to leave early since Paul had a painting job. There was a lot of wind mixed with rain, the aftermath of hurricane David. I lugged my horn and two heavy bags six blocks to the subway. I went uptown to Grand Central and bought a ticket to Norwalk CT. I called my Great Aunt Alice Lockwood and got her house keeper, Mrs. Gilbert. She told me not to come up due to 'bad conditions'. I guess their power went out. If she had known my condition the weather would have looked nice in comparison. I spent two hours in Grand Central calling everyone I could think of. Finally I got hold of Matt Zory, a Bass player who was subletting Bevan Manson's room. I went there (301 W 108) and dropped off my stuff. My hands were falling off by this time. I spent the rest of the day apartment hunting - to no avail. That night I was invited by Matt to a jam session with Manny Mendelson Piano. I stayed there that night.
The next morning I went to East 6th street and ran into Joe who lives on the first floor in the same building as Mike Moore the Alto Sax player who was my roommate at The New England Conservatory. Joe gave me the key to Mike's place since Mike was in Europe and Peter the current sublet was gone until the 10th.
9/7/1979
On Friday I met with Dave Yanik. He wants to co-op a building. He wants $1000 per share. There are 20 apartments. he has a lawyer Mr. Kaplan (30 Ave A).
That night I jammed at The University of The Streets on Ave A and 7th Street. I got a favorable reaction. One of the owners asked if I would play a rehearsal on Wed. night. I guess he wants to put a band together. He also wants to put bands into the place. Maybe there's an opening for me there if I can put a band together quick. I think the owners name is Ira. Other musicians I met there are Rob Block Guitar, Muhammad Salahuddeen Alto who runs the session, and Curly Walker Trumpet.
9/8/1979
Today I talked with Peter Mathiesen a musician/carpenter/brick pointer who told me about Coops. 1) must have a bank loan based on estimate on paper from contractors and 2) maintenance fee must be worked out before money from investors is collected. The building 323 E 8th was badly burned and needs a new roof according to Peter. Brick around the top needs to be redone. All new windows and doors, new plumbing including risers. Estimate between 50-100 thousand dollars to make the building structurally sound enough to pass inspection. The fire escape might need work. Another thing is Dave Yanik said he was buying the building for 20,000 from Mrs. A. Portelli. A building bought from the city would be practically given away because of back taxes; because they just want someone to fix it up - according to Pete.
Jam session at The University of The Streets. I met Ira Ferguson. He can introduce me to Slide Hampton. I also met Paul Shapiro Tenor Sax. He has a gig at Folk City in the West Village on Sept 18th. Gene Wright Tenor Sax. Jimmy Vass Flute. Shakka and girl friend Laura plays rock Guitar. He's from Jamaica. Says I could crash with him if I'm stranded. Theodore is the house drummer of The University of The Streets. Joe came down - sounds great. Glenn Miller Trombone plays bebop. Tunes I'm working on: Body and Soul, Tune Up, Silvers Serenade, The Girl from Ipanema, Giant Steps, Four, My Funny Valentine.
9/9/1979
Possible loft to rent: 510 E 5th #12 see Jill at Mantel Mang Co 303 E 6th.
Went and heard John Ore Bass at the Tin Palace with Harold Vick Tenor Sax, was sitting in for Tommy Turrentine. C Sharp (Clarence 'C' Sharpe) was on Alto Sax. Shirley Scott on Piano. Kenny Shurland Drums. John Marshall sat in on Trumpet. He's playing with the Mel Lewis Big Band. Wants to jam sometime. Benny Green Piano also sat in.
9/10/1979
Called Bill Carey who lives on the Upper West Side. He's in finance. I went to grade school with him. Trying to get my Charlie Parker Tune Book published. Met with Linda Watman at VP Publishing. Explained how my book is different from the Omni book. 1) concert key 2) LP and record date 3) complete 4) wrong notes corrected.
Went to Sweet Basils heard Mickey Bass & "The Co-operation", with Chris Albert Trumpet, Carter Jefferson Tenor Sax, Clifford Adams Trombone, a Vibes player Steve, and Dizzy's old drummer. Also met Bill Bickford, a guitarist who grew up in Boston with Chris Albert. Met Tom Olin Tenor Sax also from Boston and plays with Jaki Byard.
9/11/1979
Today while I was practicing I heard another trombonist practicing from across the courtyard. I yelled out, "Hey trombone player!" He yelled back so I asked him for his phone number. It turns out to be Glenn Miller a bebop player. He wants to get together later this week to play some tunes.
Jammed with Al Sarko Piano at his place 38 W 31 #824. Al and Rick Hollander got a place together. I invited them to the session at Studio We. It turned out to be a bad session cause the bass player had bad time and the drummers were too loud. On the way to another session at Patrick Brennan's loft (Patrick is Al's friend from Detroit Michigan) we ran into Ray Anderson Trombone in the subway. He's into Monk - Gotta get into Monk!!! After that I went to the Tin Palace and heard Dick Griffin quartet. He's an old style player. Very helpful and friendly. He said to call him up for a session. All Right! On the way home I walk down 3rd St between 1st and 2nd Ave - smack dab in the middle of a Hell's Angels block - bikers everywhere. Luckily they ignored me.
9/12/1979
Found an apartment 620 E 6 #17 I need to raise $200 cash in one hour. Mr. Zucker the landlord agreed to take my $200 and will wait for the rest of the money. Hurray! I got the place. I have to meet Mr. Zucker at 3:00 tomorrow with the rest of the money to sign the lease. The rent is $200 a month for 4 rooms and a bathroom. Now looking for work.
Leads:
Photo Print Spotters - Lenny Paris 225 Park Ave 10:00am Apply to spot yearbook pictures
Joseph E. Deveao possible music copyist work
Assoc Music Copy Services w54 & 7th Ave music copyist work
Ran into Abdullah at The University of The Streets. He plays conga with Chico Freeman at Fat Tuesdays this week. He said Steve Turre Trombone and Papo Vázquez Trombone are good contacts. Also Doug Purviance is Slide Hampton's manager.
I went to a rehearsal at a loft 315 W 35 - best loft I've seen. Rob is a hyper Jewish NY rock tenor sax player. Bob writes the material and plays rhythm guitar and sings. Rory Dineen, Guitar used to be in the group but quit. Bernice is a black conga player who also plays Drums Piano and writes originals.
After that I went to Adam & Eve Restaurant with Joe and Martin (a painter) who are both from Eureka CA.
9/13/1979
Called Doug Purviance - Slide's manager. He said he would call me about doing some gigs.
Interviewed at Olden Camera with Steve Goldberg.
Tonight I went and saw two Orsen Wells movies with Bill Carey who I've known since the 6th grade - Citizen Kane and The Trial. Both were on the down side especially The Trial. Bill was hit by a car and is still recovering from his injuries.
Getting to know my new neighbors: Brio Santiago is the Super for 620 E 6th. Rob is in #10 and Bill Brunson an artist and Glenn a taxi driver, live upstairs. Elias and Perro live across the hall from me. Flacko, in another apartment on my floor sells heroin.
9/14/1979
528 E 6 is for sale (254-1116) Mike is asking $50,000 but will take an offer.
Elementary School next to me P.S. 64
Jr. High on Ave A & 12th St P.S. 60
Henry St Settlement
3rd Ave Music School
Nursery Day Care next door(by empty lot)
Board of Education (Livingston St)
Also District Office

Job Interview:
I went to Olsen Camera 1265 Broadway at 32nd St. Talked to Steve Goldberg. He liked me. Then I talked to Mr. Olden himself - he nearly fell asleep talking to me. He's burning himself out.
I didn't get the job. He's looking for a full time salesman. To the tune of 5 days/6 days a week 9-6 alternating. It was then I realized that any full time job would pretty much take me out of music. At this point I've got to do music first. There will be time later for a 9-5 full time job. Anyway I can make it in music and be happier. One thing is for sure. I can get a job. I guess that was always a concern of mine.
9/15/1979
I worked on the apartment today. Put in electric fixtures. While I was putting in the light in the kitchen ceiling I noticed something weird about the wall paper, like it wasn't stuck to the wall or something. I got off the ladder, took hold of a corner of the wall paper and gave it a good tug, ripping off about a 6 foot section. I instantly realized my mistake. I was showered by thousands of cock roaches. The rest of the wall paper came rushing down in domino effect. All four walls were now black with roaches. Someone had used flour to put up the wall paper. The cock roaches had eaten everything between the wall and the paper leaving it barely attached. I was screaming and jumping around like a madman until I thought I had all the roaches off me. The crunching sound beneath my feet amplified by the stark walls only gave an even more Hollywood effect. Eventually I settled down... Now the place is striped at least. I will bomb roaches tonight. I went and met Bill Brunson who lives in #19 in the back of the building. I needed company. I met Beto Santigo who is the Super.
After setting off the biggest roach bombs I could buy I played at The University of The Streets. I met C# (Clarence 'C' Sharpe), an Alto sax player. He liked my playing and said I could bring my horn to the Tin Palace on Sept. 18th and sit in. He recommended I call Barry Harris. Barry lives in Wantagh NY.
9/17/1979
Monday 10:00 Interview:
Part time - general help: Custom Concentrate 4605 Vernon Blvd. - turns out to be a juice vending machine company. The job was cleaning the rental juice dispensing machines.
Call Tony Salazar in Harlem - Small's Paradise
Well my place is coming along slowly. I got up the nerve to go back into the apartment today. Beto's brother is George. I'm gonna have to learn Spanish. It's weird being illiterate again. Oh well a new start. Fay lives on the first floor. She's an officer for the block association.
9/18/1979
My Great Aunt Alice Lockwood's birthday. Fred Hersch Piano starts at Sweet Basils with Art Farmer. Marcy Shapiro Piano calls from Port Authority. Needs a place for a couple of days.
9/19/1979
First employment
I worked 6 hours for Enroute Messenger Service.
9/20/1979
Second day on the job: I showed up in a full Adidas electric blue running suit complete with white racing stripes. I'm a running messenger. Every place I deliver to I ask if there is any work available. I figure winter is coming and I don't want to be running around NYC in the cold. One of my stops is Roto-Copy. They are looking for a darkroom technician. I say I can do it. Not sure what it is yet, but hey how hard can it be? After 6 hours of running I meet up with Manny Mendelson Piano and Matt on Bass. We make a tape - Trombone, Piano Bass trio - to play at Folk City. I send the tape to Lorraine Flood. I'm also thinking of starting a big band at The University of The Streets. Manny could be part of that.
9/21/1979
Start Roto-Copy job today. 8:30-5 So much for not getting a full time job. There's this Mexican guy, Louie, next to me in the darkroom. I ask him what we are supposed to do. He shows me how to set up the contact printer and hand develop 50 8x10 pictures at a time. I screwed up the first couple of runs and almost got fired, but the last batch comes out perfect, guess I'm in. At $200 bucks a week I should be alright for a while. After work I went and heard the Jim Pugh Quartet at Eric's, then a jam at The University of The Streets.
9/24/1979
Saw Fred Hersch and Art Farmer at Sweet Basils. Akira Tana on Drums and Ron McClure on Bass. Then went to the Tin Palace and saw Reggie Workman Bass, Steve McCall Drums, Albert Dailey Piano, Howard Johnson Tuba, and John Stubblefield Reeds.
10/4/1979
Sanded the floors in my apartment.
I am now the director of The University of The Streets Big Band. I went to the Eastman School of Music in Rochester with a ten pound bag of dimes and Xeroxed about 50 Big Band charts at the library. So tonight was our first rehearsal. The band is:
Hal Greenfield 1st Alto
Rashid Dephrep 2nd Alto
Joe DeAndrias 1st Tenor
Bob Ralston 2nd Tenor
James Clodosh Bari
Jack Cross 1st Trumpet
Harold (Curly) Walker 2nd Trumpet
Ira Ferguson 3rd Trumpet
Fred Parcells 1st Trombone
Bob Funk 2nd Trombone
Brent Brockman 3rd Trombone
Kevin Stamey Bass Trombone
Rob Block Guitar
Russ Volpe Piano
Tom Bracken Bass
Bob Reverds Drums
10/13/1979
Frank Griffith Tenor played at Jazzmania with Mike Morgenstern, a good player who lives nearby.
10/16/1979
NYU Big Band, Peter Director, Demetrios Kastaris
Jerry's Place 52nd St between 2nd & 3rd Ave 832-7188
Bird Books: Atlantic Music Corp Cherry Lane Music Co Inc 17 W 60 NY 10023 212-824-7711
10/21/1979
Danny Spencer Drums and Katharine (Katchie) Cartwright said Jerry Segul also a drummer is at CBGBs. Tin Palace has Gary Bartz, Roy Hanes, Don Pate Bass, Walter Davis, Jr. piano.
Met Will who is the copyist for Ornette Coleman and Oliver Nelson. Ornette is rewriting Skies Of America.
10/22/1979
Jaki Byard's band at 23 St Marks Place Gary Valente, Art Simmonds, Craig Harris Trombones
10/23/1979
Went to Phil MacMullen's apartment. He gave me some pots and pans. Also has a desk to get rid of. Drank ale at McSorleys Old Ale House. Work becoming a drag.
The University of The Streets - Best rehearsal yet. Abdulla is crashing at my place tonight. He called Arnie Lawrence and he showed up. What a player and a beautiful spirit for music. Arnie liked what was going on and suggested his son on Alto. Rich (Erik) Lawrence. The Big Band is scheduled to play Nov 17 open house at The University of The Streets.
10/29/1979
Passed up my first gig - A dance thing with Matt Child. Would have been good but it was at noon and I couldn't get out of work. Must find part time job.
11/3/1979
Mom and Dad and Aunt Mariana visit. Went to the Metropolitan Museum of Art. They saw my place and helped me clean up. Bought pierogies for breakfast. Played at The University of The Streets. Went to Knickerbockers and heard Tommy Flanagan with Red Mitchell. Ate at Luchow's, the best German restaurant in town. I think it all helped lift Aunt Mariana's spirits a bit.
11/9/1979
What a birthday party. Alex Contreras, a guitarist from Venezuela, has been staying here. He has a lot of original songs Bossa-Nova-Jazz style. "All the Children" has possibilities as a musical.
He spent five years cooking in London, Germany and Italy. So I asked him to make lasagna for my party. It was also my house warming party. About 30 people showed.
David Durrah Piano and arranger for Danny Spencer's first album was there.
We stayed up all night. Went to Joyces at Columbia and 84th at 5:00 Saturday morning for a jam session. Junior Cook Tenor Saxophone was there. Rhythm section headed by Jim the piano player. Took the bus at 8:30 to Hartford to see Aunt Mariana. Drove to Sharon CT. Uncle Walt was moving his furniture out of the house in West Hartford. Divorce is final.
Diane and Henry were fun to visit in Sharon. A beautiful big house. Saw Oliver Twist at The Hotchkiss boarding school in Lakeville, Connecticut. Met their friend Sam.
11/11/1979
Sunday went to Congressional Church. Henry is a good preacher. Lots of energy.
Drove back to Hartford with Aunt Mariana. Had a good talk about getting things together personally. She's hopeful about the future.
11/17/1979
Open house at The University of The streets on 7th St and Ave A
Big Band Lineup:
Jr. Vega Trumpet
Wayne "Daf" Trumpet
Henry Trumpet
Ira Fergason Trumpet
Eric Lawrence Sax
Mike Moore Sax
Hasan Karim Sax
Joe DeAndries Sax
Jim Clodosh Sax
Rhythm Section
Sounded very good. Nick Kirgo and Mike Vatcher were there. They want to be included. I plan to get charts, make changes in the rhythm section and find a trombone section. Would like to get more electric. Use horns as Rhythm guitar with Nick as lead guitar.
Saw African dance. Rosemary is head of that. Play called "Bed of Nails" very good. Director played guitar but wants musicians to play music behind drama. He is Tom Brimm. Will get together with him.
Mike Gribbrine suggested two players that live together; Pat Harbinson and Ken Slone.
11/18/1979
Called cousin Carol. Will have Thanksgiving with them in Westport CT, then visit Aunt Alice.
Today I hung out with Clarence 'C' Sharp. His wife's name is Chia. First I went to Clee's place 539 E 13. We played there just me and C Sharpe. Then I had dinner at Bill Brunson's. He made some great southern home cooking. I met C Sharp on the corner of 11th St. and Ave A, and we walked to Jazzmania. All the while he's telling me all the jazz history - first hand. He grew up in St Louis, moved to Philly. He knew Coltrane, Wilber Ware, and so many others I can't name them all. We played at Jazzmania. I saw Denise there. I met Kevin Burrell, conga player, who knows Ed Schuller, Gary Valente. He lived with them in NJ and they played together in something like 'The New Art Ensemble'. Old drummer there called Ray White, Bass player on the gig was Bayel George. Piano Jon Weiss.

Tunes 'C' mentioned:
I Concentrate On You
Sippin' At Bells (alt blues changes)
I Should Care
A Kiss For Love
11/23/1979
Back in NY Friday. Missed the train to NJ. Heard Bobby Brookmeyer at the Vanguard. Talked to him about getting some of his charts through Kendore Music. New album recorded by Mel Lewis of his charts coming out. Julie Cavadaia a writer would listen to big band - maybe could use some of her charts. Sweet Basils - Bill Harper runs 6 miles a day.
11/24/1979
Went to NJ to Sprocket Royer's. June is the mother. She works in a State mental institution. Rosie is her daughter. she is a nurse. Bunny is a waitress at the local diner. Sprocket is a great cook. He made a Mexican dinner on Sunday night.
11/26/1979
Played at Mark Holen's apartment on White St. Rich Oppenheim on alto, John Loehrke on bass. Mark has originals he wants to put on tape.
11/30/1979
Betsy does the Messiah in Ann Arbor.
12/2/1979
Met Hakim Jami Bass with Abdullah
1/24/1980
Dexter Gordon Quartet at the Bottom Line with Kirk Lightsey Piano Rufus Reid Bass Eddie Gladden Drums. Next up was The Mingus Dynasty Band with George Adams Tenor, Ted Curson Trumpet, John Handy Alto, Jimmy Knepper Trombone, Hugh Lawson Piano, Danny Richmond Drums and Mike Richmond Bass
I talked to Jimmy Knepper. He gave me his number for lessons. Will be back from tour April 5th.
John runs The Tender Trap, a restaurant/club in the basement of the north east corner building on E 6th St. and 1st Ave. Seems spacey. Will wait till he gets his act together before playing there.

1/26/1980
I saw Ran Blake at Sweet Basils with guitar and drums.
I gave two weeks notice at work. Music is becoming more important each day. Started an arrangement of Take Me In Your Arms for The Grunyons.
2/20/1980
Played my first gig: Brooklyn College with Patrick Brennan Alto, Marvin Blackman Tenor, James Weidman Piano, John Loehrke Bass, Rick Hollander Drums. Tunes were: Slick, ATATATATATATATAT, Waltz, Rounabout, and 3 Sevens by Patrick Brennan. Free as a Bird by Marvin Blackman. then 7 Steps.
2/22/1980
Played at the Tin Palace with Clarence "C" Sharpe Alto, Lonnie Hillyer Trumpet, Walter Davis Jr. Piano, Ted Wald Bass, Clifford Jarvis Drums. Also sitting in was John Marshall Trumpet and Tommy Turrentine Trumpet.
Met Thelma on the way home from there. She is Al Foster's daughter.
2/23/1980
Went to Jazz Mobile to a class with Barry Harris, Dizzy Reese. Then another class with Curtis Fuller. Met Ira and Mark Simms and Jason Forsythe all trombone players. Nicky on Violin plays with Jaki Byard. Saw Gene Wright Alto at the Latin Band Class. Met Bob the drummer and Saint something or other Trumpet.
Went to Patrick Brennan's loft with Gene, Eric Alabaster and Arthur Alto and played all night.
Possible 9 piece: Bob Franceschini Tenor, Arturo O'Farrill Piano, Rob Block Guitar, Manny Durante Trumpet, Pablo Calogero Baritone Sax, Alan Bates Drums, and Marc Edwards Bass
2/24/1980
Saw Cecil Taylor at Fat Tuesdays with Sunny Murray Drums, Jerome Cooper Percussion, Alan Silva Bass, Jimmy Lyons Alto, and Ramsey Ameen Violin.
2/25/1980
Went to Baby Grand 319 W 125 (125th & 8th) and played. Met Frank Bass, Frank Trombone, Turk Bass Trumpet, George Trombone, and Bill from Memphis Alto. Then took a gyspy cab to Salt and Pepper in the Bronx at 164th & Grand St. Met Papa Trombone, Preston Organ. The owner is a Trombone player. Al King is an old style Tenor Sax man. Gloria the bartender sings.
3/1/1980
Rehearse with Paul Jeffries Big Band for a gig at Long Island University on March 8th It's a tribute to Monk. Jimmy Owens Trumpet, Walter Bishop Jr. Piano were the guest soloists. In the band was Fred Berman Bass, Fred on Drums, Ted Rosenthal Piano, Dan Block lead Alto, Joey Berkley Tenor, Pablo Calogero Bari, Lauri 1st Trumpet, Randy Eckert Trumpet. Griz Gifford Trombone, Fred Parcells Trombone and Norman Hogue Trombone.
3/2/1980
Got a call from Hassan Alto for a rehearsal in Mt Vernon for a gig on the 22th. Met Russ Hayes Tenor.
3/3/1980
Jammed all night with Patrick Brennan. Met Steve Coleman the 2nd Alto in Mel Lewis Big Band.
3/8/1980
Gig at LIU with Paul Jefferies Big Band. Boo-Boo Monk, his daughter, received an award for Monks music. Was walking home and met Howie Lazerous from Rochester NY. We ate at Keiv then went to his friends house, Nathan Schulman a student lawyer. He has good advice about getting my Charlie Parker Tune Book published.
3/9/1980
Went to Harlem Baby Grand. Then to Salt and Pepper South Bronx. I was surprised. Everyone remembered me. I was determined to sit and listen for a set before playing. Many folks came up to me and asked me if I was going to play. It made me feel good.
3/10/1980
Went to Jerry's on 61st & 3rd (NW corner). there was a trio playing. Attila Zoller Guitar, Don Friedman Piano, and Ratso Harris Bass (subbing for Bob Bodley)
3/11/1980
Went to sister Ann's, Helped her move in. Nice place to practice.
3/13/1980
Back from Ann's. Dad's in the hospital for his heart. Fingers crossed.
3/15/1980
Read Paul Jefferies 1st trombone book - Bob Funk III
3/16/1980
Concert at The University of The Streets Arthur Rhames Tenor, Gene Wright Alto, Clemson Parker, Sprocket Royer Bass, Brian Piano
Katy is in town
3/17/1980
Salt & Pepper, Salt Peanuts, and Tin Palace: Ira Jackson Alto, Herman Wright Bass, Leroy Williams Drums, George Tittle Trombone (from Jazzmobile Big Band), Jerry Segal Drums, John Stubblefield Tenor
3/18/1980
Played at Muse Big Band - not very tight but good reading. 6-11pm
3/20/1980
Dave going to Florida with Jason and Ted in the station wagon. Went to Kenny's Castaways and Surf Maid (session there every Sunday) on the corner of Bleeker St and Thomas St.
3/22/1980
Rehearse with Paul Jefferies: Fred Drums, Fred Berman Bass, Ted Rosenthal Piano, Ben Bierman Trumpet, Norman Hogue Trombone, Dale Turk Bass Trombone, Claudio Roditi Trumpet and Skip Spiro Trumpet
The gig was at Glen Island Casino. Annual dance with a few hundred people there.
3/23/1980
David Durrah's concert at The University of The Streets. Marvin Blackman Tenor, a trumpet player, Danny Spencer Drums, Chuck Metcalf Bass. I taped it. Muhammad Salahuddeen's 50th birthday. Had a birthday cake and played. Clarence 'C' Sharpe showed up and played.
Went to Gobbos in Yonkers NY. Great Session. Sam Warren Alto, Andy Brown Trombone, Erik Alabaster sat in on Drums.
3/24/1980
Went to Ann's in Denville NJ for some blessed relief. Bought 2 smoke detectors and stripped wallpaper.
3/26/1980
Back to the city. Bad rehearsal. Cat's can't read. Running and writing that's it for me. Triple Double U / triple W to What, When ... Why
I should start a funk band to make money.
3/27/1980
Helped Bill Brunson do a dirty job. We took down the ceiling of the basement of the storefront he just bought at 381 E 10th St. The floor is sagging. It's no wonder, most of the floor beams are either burned or wet and rotting. Anyway it was a rotten job. Pulling off ancient plasterboard then ripping down planks. Between the planks and the 1st floor was rotten sawdust, about a foot of it. To make matters worse, all the plumbing and electric wires ran everywhere so we had to work around them. there was sewage on the floor from a recent backup. The whole job was done bending over as the basement is only 5 feet high.
But it was an incredible day and I enjoyed the change of pace. Afterward we were black with dirt so we cleaned up a little and Bill treated me to a dinner at Leskos. I saw Paul (Tenor and Bass). Then we went to the candy store on 9th between Ave A and 1st and picked up a nickel. We proceeded to Bill's apartment. He lives in my building upstairs at 620 E 6th. We listened to Country music. After that it was all I could do to take a 3rd bath and crawl into bed.
3/27/1980
Today was all business. I looked for messengers jobs - was told to call next week. Did laundry, went to the post office, filled the 1980 census, and bought food. I'm back to having a dollar in my pocket but domestically I'm doing fine - at least for a week. I've got to find work.
Frankly I haven't felt like pushing my music this week. I guess I needed some new experiences to bounce off of. Everyone has ups and downs.
Patrick Brennan leaves for Michigan to get gigs for his band SOUP for this summer. I hope he has good luck.
3/29/1980
Paul Jefferies Big Band rehearsal. Concert April 13th. If there's a transit strike - no rehearsal. I was told of Bill Evans Tenor who has a loft on 25th St and has sessions.
All in all it's been a bad week for me musically. Low energy, no work, laid off the horn, better days ahead.
4/14/1980
Can't believe how all this time has slipped by. I've been jamming at 'The tender Trap' 6th St and 1st Ave with Ray Draper Tuba, Dan Licht Guitar, Sprocket Royer Bass, Loren Ellen Drums, and Clarence 'C' Sharpe Alto. It stays open until 7:00 in the morning. Now it's closed because of bad management on Rodger Coleman's part. His friend Mary was the bartender.
I spent the first week of April at Ann's place and avoided the train strike.
5/1/1980
Griz Gifford Trombone had me subbing for him in the Chelsea Funk Band with Dale Turk Bass Trombone and Mark Katz Trombone. Later I did a little overdubbing at the Harvey Schwartz recording studio in the Graybar building. I also played with the Charlie Byrd Big Band on Friday afternoon at the Citicorp building. Around this time I did another gig with SOUP. Marvin Blackman Blackman Tenor, Patrick Brennan Alto, Danny Spencer Drums, James Weidman Piano, John Loerke Bass.
I was supposed to have a lesson with Jimmy Knepper but he had to go to the hospital. I heard he's alright now.
5/9/1980
Haciendo Punto at Symphony Space, saw Walter, Nilda and little Dave. Also Roy Aires.
5/15/1980
Start rehearsing with Slide Hampton for the International Brass Conference gig.
5/18/1980
First gig with the Mighty Zippers. Kenny Lee Trumpet, Willie Lee Organ
5/23/1980
Played with "World Of Trombones" Slide Hampton at the Sheridan Center 53rd & 7th.
5/25/1980
Concert with Patrick Brennan and SOUP. Ann and two friends from Washington DC and Nancy Landow came.
6/5/1980
Disastrous concert with the Mount Vernon Players. The band broke up.
Start playing with my own Jazz Quartet in the streets.
6/10/1980
Played with New Muse Big Band at Levidicus, Wayne Cobham Trumpet is head of PR there. He's Billy Cobham's brother. Top Shelf played too. Reggie Workman, John Stubblefield, Howard Johnson Tuba, Steve McCall Drums, Albert Dailey Piano. Jammed with Chuck Metcalf Bass at Patrick Bennan's loft. He got the gig with Dexter Gordon.
6/20/1980
Me and Dave went to see 'Last of the Blue Devils' good movie, and then Defunct, Joe Bowie the trombone player's band. Jerome Harris Guitar played in the band before them.
6/21/1980
Played music at Ann's - Pete Berkowitz Bass, Lorin Ellen Drums, Patrick Brennan Alto. Dad Mom Katy Dave and Ann were there. Then went to see Art Blakey Big Band with Wynton Marcellus Trumpet, Branford Marsalis Baritone Sax, Robin Eubanks Trombone.
6/27/1980
Played the Hudson River Circle Line with The Mighty Zippers
6/28/1980
Played an outdoor gig in White Plains with The Mighty Zippers
7/1/1980
Went to the Newport Jazz Festival - film festival
7/5/1980
Saw the Picasso exhibit at the Metropolitan Museum of Modern Art with Bill Brunson
7/7/1980
Started a rehearsal band - Felix Rovin, Jack Schatz Bass Trombone, Rick Davies Trombone, Vladimir, Wally Katanski Trombone - I know Wally from Buffalo, Pam Fleming Trumpet, Joe Trumpet, Ross Bonadonna Guitar, Lou Goldman Trombone, Bean Hampton Drums
The Nest 208 E 116th St possible gig. Talk to Candido who I met at the Salt and Pepper
Lately I've been busking with Martha Sanders and George the drummer.
For construction work call Al Cardone, Larry Laranzone, Carmine Venicia
Riley Bass and Pat Guitar play rock and roll. Met them one night at the little club on 7th & Ave A (SE corner - actually it's someone's house turned into makeshift club)
Gary Valente called me to sub for him in Junior Vega's Latin band. We rehearse at 102nd St and Lexington, Los Amigos y Dominos
Marcy Shapiro in town for a week
7/10/1980
Dan Licht called me to put down some sound effects for a film in Spanish called "ATRAPADOS" (TRAPPED). It was lots of fun. Matt 201 W 77 #9G 874-5318
Met Fran Kubian at the candy store on Ave A. She puts on musicals at NYU in the summer. Her husband is a classical trombone player.
7/11/1980
Played at Smalls Paradise. It was a showcase for Pat Gillmore - Two instrumentals before each vocal set. Good response. The house band is Dave Gross Tenor Alto Flute, John Weiss Piano
7/14/1980
Saw James Galway at the Mostly Mozart Lincoln Center. Marcy leaves. Called Nate Drums. He has a gig at Clifford's Thurs, Fri, Sat till 4:00 am. Plan to play on Thurs at midnight. Start work on Betsy's (Elizabeth Parcells) recording.
8/1/1980
Finished recording Betsy's songs. Two sessions: one at Patrick Brennan's loft with Denice Peter Karamardian Vocal, Pete Berkowitz Bass, Lorin Ellen Drums, Fred Parcells Trombone, Danny Petrow Guitar
Next day at Studio We with Denice Peter Karamardian Vocal, Pete Berkowitz Bass, Fred Parcells Trombone, Rich Eisenstein Piano, Paul Milesi Piano. Betsy was in town so she sang on 'The Morning Song'.
Tape quality wasn't good but considering I did everything myself it was good experience.
8/5/1980
Slept a few days at Ann's then flew back to Michigan together. Liz Gregory met me at the airport in Detroit.
8/6-30/1980
Played 3 gigs with Ed Nuccilli in the park and one with Chris Pitts from the Detroit Jazz Center. Also did a wedding at the University Club.
Jammed at the Detroit Cafe with Marcus Belgrave Trumpet, Lamont Hamilton Tenor, Ron Jackson, Steve Wood Tenor, Bob Herst Bass.
Played at Sound Studio in Detroit (Grand Blvd and Lodge).
Sam Sanders Big Band at Detroit Jazz Center.
9/9/1980
Found out I have traumatic fibroma. Had a sist removed from the front inside of my top lip. Three stitches. Lay in bed for three days depressed.
9/14/1980
Stitches taken out. Waiting to heal. Slowly try to get back in shape.
9/19/1980
Joe Pehrson to be my roommate at 620 E 6 this Fall. I plan to leave for NYC on Thurs. It's been a good trip home. I got lots of necessary things done. Took Liz out a lot for which I'm happy. Even saw Cindy Hoffman. She's living in France.
9/30/1980
Back in New York. With the operation on my lip, I'm not sure how long it will take to get my playing back. I'll say one thing for this damn operation, I have lots of time to think. Adapt. I guess that's the word. Joe Pehrson arrives today. Looking forward to working with him.
Call Jack Schatz ASCAP for job as a music monitor. Logging performances broadcasted by networks and radio stations. The test can be taken from 9-3 at 63rd and Broadway 5th floor.
10/5/1980
Saw "You Know Al He's a Funny Guy" and Steve Lacy Quintet with Steve Potts Alto, Kent Carter Bass, Irene Aebi Cello, Oliver Johnson Drums, at the Public Theater.
10/7/1980
Yesterday I went and took the ASCAP Music Monitor test. It consisted of listening to a poor quality tape of an FM easy listening station. The tunes were mostly Folk, Pop, and Rock from the 70's with schlocky arrangements. I knew all the melodies but none of the tune titles. It was a terrible experience.
10/13/1980
Spent the weekend with Diane and Henry Stewart and the kids. I love being with them. Steve and Harriet came in for Sat night to discuss wedding plans with Henry. It was great to see them. Their wedding will be a mixture of Jewish and Christian. Rabbi and Minister.
Started a new job today. Telephone Sales at Central Supply. Selling IBM Selectric Typewriter ribbons. It's hard. Cold calling around the country. If you don't have the right rap then people hang up on you. One guy only calls doctors offices. His phone name is Marcus Welby. After they laugh about that a minute he proceeds to sell them dozens of ribbons. He's a good salesman. My moniker is Charlie Parker. My first day today. I didn't sell a thing.
10/29/1980
Bob Vinson called about a road gig. Kenny Johnston is the manager of "Steppin' Out". I may see them on Monday Nov 10 at Plainsville CT near Hartford.
11/3/1980
Steve and Harriet are married. What a great wedding.
I wrote different words to the song written by George M. Cohan "Harrigan"

	1st Verse:
	4/4 Let's give a cheer to the one who has
	brought us here Harriet Here here

	Now toast the parentage of such lovely
	heritage - Israel Here here

	6/8 How lucky we are to have such a 
	fine group

	A Rabbi, a minister in one wedding troupe

	4/4 Now we can say that you're days
	will be double blessed
	Harriet and Steve

	Chorus:
	H A double R I E T T spells Harriet
	That's the girl that made my cousin Kosher
	She's the one that Steve says is for sure
	H A double R I E T T and Steve - Apple Pie
	matzoh-brie, Ham and Cheese, pass the bagels please, Harriet and Steve

	2nd Verse:
	4/4 Now that we're here there's a question we
	want to ask Harriet and Steve

	Who lured who at the great Lake Tahoe
	Harriet or Steve

	6/8 then who followed who to
	Capital Hill

	Or did you just go there with some
	time to kill

	4/4 Don't care 'bout British, Christian
	or Yiddish Harriet it's you

	repeat Chorus
	
11/16/1980
Joe Pehrson and I went to a loft at 228 W Broadway 2nd floor ROULETTE fall concert series.
I saw Jim McNeely Piano in a solo concert. Another Jim Trombone will be playing next Sat in a group. Bob Brookmeyer attended so I got to talk with him a bit.
11/17/1980
Joe Pehrson and I went to Phil Niblock's loft 224 Center St at Grand St. The concert was all computer music by members of Groupe Artistique/Informatique Vincennes, France. Marc Battier and Gilbert Dalmasso gave the concert.
11/18/1980
On a personal note: It's strange how emotions work. I may never understand them. When I decided to move to New York City, the girl (Gail Gilbert who I met while going to The New England Conservatory, spent 5 years with and was supposed to marry) told me in no uncertain terms that she had no interest in moving to the city. We broke up and here I am. But I can't help but feel the loss of that break up even now. How ironic it is. At the time I didn't realize what the consequences would be. But now as life unfolds before me these things become clear. The emotional loss was greater than I thought. I'm beginning to think I should have married her no matter what the outcome. The result of that experience drove me to the craziness of New York. The implication of that loss has made permanent changes in me. Apparently my spirit was weakened. It was not a good time to move here. I expended a tremendous amount of energy last year. I may have been trying to make up for that loss, to justify it somehow. I was under tremendous stress - maybe self-made, but more than I realized.
The result was my recent tumor operation. It's been 9 weeks since that operation and still my horn playing flexibility is only 50% and my sound is all cotton. I'm shattered. This is the lowest point in my life. A major love lost and 15 years of practice wiped out with a 15 minute operation. I can't believe I'm sitting here calmly writing all this.
The important thing is the experience I've gained. One thing leads to another. How can I turn this rotten chain of events around? I'm only 26 so I'm confident I can turn my playing around and bring it back. But at the same time I realize the importance of finding a new relationship. There are just some things in life which can't be faced alone. Health over the long term demands love. There is no substitute. I've got my work cut out for me. I must find a way to make a living, a place to live. I've got to get my playing going again. But most of all I've got to tie my life together with a strong loving relationship. Where to begin. I think I'll go to a jam session as much as I'm dissatisfied with my playing right now.

11/27/1980
Thanksgiving at Lynda and Rick Bogel in New London CT. Lynda, Rick, Alex, Liz, Henry, Diane, Josh, Jessie, Walter Jr., Uncle Walt, Fafey, Ann Parcells, and Fay were there. Rick and Henry and I ran 5 miles around Connecticut College that morning. The feast was at 4:30. that night we all watched The Sound of Music on TV together. Next day we went to the Aquarium.
12/31/1980
Spent New Years with Liz Gregory then back to New York
1/10/1981
Met Latin players Danny Bass, Jose Limon Piano, Angel R Rodriguez Conga. Jose writes original Latin tunes.
1/22/1981
Working on 242 W 38th St 6th floor 3200 sq/ft
Landlord John Iraqi
Standard Commercial Lease
Fixture Fee $15,000
Rent $750 / mo.
5 year lease rent goes up $100 per/mo/per/yr
Got lawyer through Don Ross
Lawyer Irving Tetenbaum
Loan requirements:
Draw floor plan
Check out landlord with Dun & Bradstreet
Outline fixture fee letter
Fixture materials and placement
Option to sell back FF or sell to next tenant
Call Rodger Young
Ask for statement of Company - current Balance Sheet and Profit and Loss
Talk to tenant downstairs IZMO Mark Epstein
1/29/1981
Still trying to close tomorrow. I think I need a new lawyer. Someone who knows lofts.
Dave Koblitz gave me Richard Plumz's number. He's an architect. His wife Jerilea Zemple Artist recommended Harold Stults 10 E 40th
Put an ad in the Village Voice to rent the front half of the space at $950. Have 4 responses. Barbara Bufalino Dancer, Henry Epstein 337 E 81, Jack Feld, Bo Parker, Mark Brussel, Laura Culver, Robin Borian, Kenneth Williams
2/3/1981
I closed on the loft today and had my first concentrated practice session in two weeks. For some reason my head was on sensory overload at the closing which took 3 hours, only 2 of which John Iraqi was there. John was his usual 'going every direction' self but the lawyer, Irvine Tetenbaum, handled him with apparent ease. I certainly underestimated him.
Important points in the closing: I will own the fixtures. I can sell them to the next tenant. I can sublet, The only thing I didn't get was an option for renewal of the lease. So I'll probably be run out after 5 years. By subletting I should get a return on all the money with interest of 20%.
Lawyer cost me $1000
2/7/1981 5:50 am
I did a gig with The Mighty Zippers at the Baptist Covenant Immaculate Church on Morris St in Yonkers. I was mugged on the way home on the #4 subway. A light skin Spanish punk who was sitting next me grabbed my trombone stand and clocked me on the head. As I fell over on the bench he grabbed my Bach 16M trombone and ran out at the 14th Street station. I called 330-3881 and talked to PAA Loftman. I made a complaint. The incident number is CN-O-72-52.
Detective Sabato - stolen trombone report: Bach 16M Serial S-29936 My case number is 7252 at the 13th precinct Report #1618 Transportation Authority Bldg. 2nd floor 370 Jay St Brooklyn NY went to view photos.
I bought a new Bach 16M trombone Serial# 28904 for $498.36 at Manny's Music store from Pervis Henson.
A new horn usually takes 2 years to break in. So if I ever get the other one back I'll use the new one as my spare. In the mean time I can work.
God! Sometimes I feel like giving up.
2/14/1981
I took the massive fabric cutting tables at 242 W 38th St (my new loft) apart. Took about 5 hours. I got 60 8 foot long oak planks (true 2x12). Beautiful wood. Rich Collins is a carpenter. Wants to see the place.
Miriam Schwarzchild Dancer - see Monday at noon.
Ken Pleva Big Band makes cases for horns
See Chris Doggett possible tenant
Canal Rubber for foam (between Mercer and 6th Ave)
Bill's plumber George Calwell
3/2/1981
Building the loft:
Used Stove Welbilt Yovanne Gilliam 333 W 16 #1R $75
Bloom & Krup Refrigerator Welbuilt c1380 $309
small GE with stove $325
Gas stove Magic Chef 119-1k $265
Imperial 36" gas range $279
LeeSam Refrigerator Norge $125
Gas Stove Imperial $120 Slattery $125
Gas heater Lawson $245 Modine $229
Stainless sink 17x21 or 25x22 $40
Counter top $12 per foot
Maxwell's Lumber 211 W 18
Leo the plumber
Arthur Johnson Electrician 8 E 127
Hilty fasteners
2 2"x32"x6'8" solid core doors
15" threaded rod, 12 anchor bolts, 12 sleeve extensions, 12 washers/nuts, 12 coupling 1/4 20 co $17.10
3/17/1981
I hated to telling Miriam Schwarzchild Dancer that I wasn't going to rent her half the space for her dance studio, but tying up the front for 5 years is a mistake. Especially after Ann gave me a commitment to do her health food business there. But who knows what I'm doing is right. Pushing to get the plumbing finished before Mom and Dad arrive.
3/22/1981
Brainstorming a new Mail Order Health Food business with Ann. Get a PO box and advertise in magazines.
3/30/1981
Dad bought me tools and a tool box
4/2/1981
Metropolitan Council on Housing
Lower Manhattan Loft Tenant Association, Chuck Delaney 74 Trinity Place #319 corner of Rector St. Meeting every Tuesday 6-8pm
4/19/1981
The hardest week yet. I had to let Vern go. He just couldn't do the job. My new trombone has been stolen. I think Steve, Vern's helper did it. I played a Latin gig with my Conn 79H trombone last night from 12:00-4:00am. I'm exhausted.
Went to St. Patricks Cathedral to Mass this morning at 11:00 am then ate at Central Cafe on 74th and Columbus Ave. But have finished building 5 rooms for rent.
4/21/1981
Media Sound Fred Porter Door insulation
4/22/1981
Adams Sanitation ask for Terry monthly pickup.
4/23/1981
Industrial Acoustics Co 1160 Commerce Ave Bronx get catalog Mr Jaquett
Steve Dibbs locksmith
Possible tenants:
Mike Lawrence Sax
Paul Duchin 425 E 12 #1W
Thad Wheeler Drums
Construction help:
5/26/1981
Fabrite Laminating & Adhesive Co 100 8th St Passaic NJ and 450 7th Ave NY

5/27/1981
Show rooms for rent:
John Iraqi's friend Allen wants 2 rooms
Fred Hersch's friend Rich Shulman Piano
James Bull
Brian Lurie Guitar Folk Rock
Kiso
Kishu Browing maybe sublet Joe's room for 2 months
Dorthy Costello Card Reader and sister Mary
Kitty (c/o Al Green) 40 Temann Pl 10027
Possible iron gate across elevator door Tringali Iron Works 401 Greenwich St $575
Research sound proofing:
Owen Corning insulation fiberglass Chris Deker Mechanical Dept or panels Roger Galindo
KAMCO Supply 1465 38th Brooklyn send sound reducing coefficient of materials Celotex R value 1.32
US Gypsum John Mansville oil treated fiberglass
Possible tenants:
Kathy Dilworth sewing
Beverly Grant Design Studio
Jodie Markell film edit and actress
Jim Zucker Guitar
Richard Sudhalter wrote a biography on Bix Biederbeck trumpet - wife Darrel
Karen O'Shay Model
Start sound proofing Thad Wheeler Drum room Reading:
5-BL-9328-A Sound Control in Commercial Construction
1-BL-6606-F Noise Control in Residential Construction
1-AC 9467 Commercial Interior Products
1-BL-4859 Solution to Noise Control Problems
5-BMG-8277-B Noise Control Manual
AC 6 A2 (April 1954) Sound Absorbtion of Fiberglass PF Insulation
5-AC-4250-D (1974) Wall Treatments
1-AC-7523-C Acoustical Ceiling Panels
1-AC-7197, 5-BL-9328 Noise Barrier Batts
1-AC-9421 Fiberglas 720 Series Insulation
1-IN-6360 Fiberglas 700 Series Insulation
5-BL-9474 Controlling Noise in Buildings
5/30/1981
I've seen too much too soon. My horn playing is suffering. Patrick Brennan's record date is around the corner. My place needs constant attention. I'm drinking too much coffee. I don't feel well but I deep going. I'm terrified of making a mistake and blowing it. I rarely feel like Fred Parcells anymore. The people at my old apartment 620 E 6th are moving out. Got to find new tenants there.
Thad Wheeler drum room materials: 8 tubes of caulk, 5 8x2x4, 2 4x8x3/4 ply, 2x4x2 fiberglass - Howie Clifton 5 hours
Friday: Bocus 91st and Columbus Ave Gerard Corelli Angelo Barbarea Gary Brown Sax
6/11/1981
Patrick Brennan record date less than a week away. Catch up and get in shape. My landlord at 620 E 6th St won't let me keep the apartment. I'll be evicted as of 6/16. Guess I'll let it go. Joe Pehrson is staff accompanist at Interlocken Center for the Arts.
6/17/1981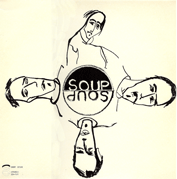 Recorded
Introducing : SOUP
with Patrick Brennan Alto, Marvin Blackman Tenor, Danny Spencer Drums, John Loehrke Bass, and James Weidman Piano. Rich Oppenheim played Baritone Sax on Pressed Shuffle. The whole day was great and really took me away from the pressures of New York.
The recording studio was Mountain Sound in Stroudsburg, PA. During one of the breaks, the Sound Engineer, Chris Fischers showed me a small room packed with 2 inch Master tapes of Jimmy Hendrix.
6/30/1981
Have ordered from ANSI/ASTM E 497-76
ANSI SR22
ANSI S1.11-1966(R1976)
ANSI S1.2-1962(R1976)
ANSI S1.13-1971(R1976)
Set up business partnership with sister Ann
Creative Arts Marketing - get Business Certificate at County Clerk and register business name
Our first product will be Spirolina. Karen Noble will be our sponsor. Bill and sandy Elsberg are her sponsors.
7/1/1981
Show rooms:
Ann Asbeka from Brooklyn
8/6/1981
Getting this loft was a result of dissatisfaction with my life; wanting to move ahead. To separate myself with the bad environment of the Lower East Side. But I did such a good job of separating myself that I'm alone. Getting a better location in NY has forced me to do business all the time. I have less time to practice, be by myself, be with my friends, live. I'm constantly dealing with bill collectors, construction work, telephone calls for Spirulina. It's enough to drive you crazy.
8/30/1981
There's so much to do. Went to Lynda's for brunch. Joe Pehrson is back from Interlocken with renewed energy. Spirulina is a good product with the "Dr Hills curse" (his philosophy) attached to it. Ann and I have bought into it big time, to the tune of thousands each, so somehow we've got to turn it around. The literature is too esoteric for most people.
9/18/1981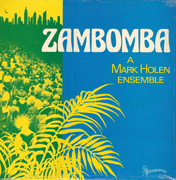 Recorded
Zambomba
with
Mark Holen
Drums, Congas, Orchestra Bells, Marimba, Percussion
Richard Oppenheim
Alto Saxophone, Percussion
Bern Nix
Guitar
John Loehrke String Bass
Katherine Cartwright Congas, Percussion
Bill Goodwin Percussion
Produced by Bill Goodwin and Rick Schneider
Executive Producer: Alvin Holen
Engineers: Chris Fiscera, Jack Malkin, Scott Knoll
Mixing: Harmony Brook, Milford PA
Bill Goodwin, Producer; Chris Fichera, Engineer
Typography: Allen Wiseman
Cover Art: Aric Obrosey & Evangelina
Design by Robin E. Pelkki
Zambomba Productions
Jazz/New Music
Z1001
We recorded this live with a small audience at Secret Sound Studios 147 W 24th St. My sister Betsy was there. It was a long night. While recording the last song, Urban Sonata, I got too close to the mike during a free-form solo and was playing really loud. Rick Schneider said I ruined the take. I laughed and Rick threw a fit, yelling at me like a maniac. We had to do the take again, but it wasn't as good as the first time. Afterwards Betsy and I went to grab a bite. She said that producer was out of line, that it wasn't my job to keep track of the recording levels. I felt a little better.
9/24/1981
Call Adams sanitation Tony
State Courier Water Heater Service
9/28/1981
Marcy Shapiro moved to the North Bronx with Judy Niemack.
9/30/1981
The Village Voice puts out a scathing headline article on the pyramid scheme which is Dr Hills Spirulina. Our first product of Creative Arts Marketing which we have everything invested is dead in the water.
10/5/1981
Monday - another week or How to get a million things done

There is a crisis	Checkmate
What if			first strike scenario
Officer		Risk	Psychology of Power
Confidence		Fear
		
10/15/1981
I have a cold. Betsy's concert today. Bob Cubbage is going to record Betsy's concert.
Spirolina: Channel 2 news is coming to interview Ann, Patrick and I. Jim McLaughlin called me from WCBS. Earl Ubell will be interviewing us. Debra Rosman from the home office gave him our name.
10/16/1981
Dr. Herman Chamorro United Nations
United Nations Industrial Development Organization 754-6882 General Info
Document on Spirulina
UNIDO #IO-387
42nd St & 1st Ave
Secretariat Bldg. 9th fl Suite 900
Aurora Rodríguez
10/28/1981
Stat or line negative for Health and Diet Times Ad 3 3/8 x 6 1/2 vertical
10/31/1981
Going out with Karen O'Shea
12/27/1981
Dave visits for a week
12/31/1981
New Years Eve in Times Square
1/5/1982
Charlie visits
2/1/1982
One Year anniversary for 242 W 38th St 6th Floor loft.
2/13/1982
Health Fair IV
6/21/1982
Martin Audio Mike Bogen.
Found a recording studio for Patrick Brennan. Westroom Dean Rustum 1/2" 8 track 9 hours $25 per/hr. tape $40 269 W 73 basement
I'm singing lead in Greg Alper's rock band 'Dog Eat Dog'. Writing songs with Karen. We got engaged. Went to her folks house for Father's Day.
My landlord John Iraqi won't allow me to have people living in the loft spaces I built. Says city is cracking down on living in commercial space.
6/22/1982
Studio referrals:
Bayside Dave Ing - Queens
Unique 7th Ave
Systems II Brooklyn
Sound Labs
J.A.C. Charlie $85/hr
Bands to check out:
Missing Persons - some of Zappa's side men
Aviation - Guitarist from The Tripletts
6/23/1982
Played Beanie Session today from noon to midnight
Patrick Brennan Alto
John Loerke Bass
Stu Cuttler Guitar
Thad Wheeler Drums
Jasper Vocal
Dave Klein Beanie
6/24/1982
Vincent P Hanley
299 Broadway
Loft questions:
Living in Commercial Loft

A.I.R.
Grandfather Clause

Code violations

Corrections

Selling
6/25/1982
c/o Jason Forsythe - Peter Hand needs space for his 9 piece group to rehearse
Mitch Giesner Trumpet and computers
6/29/1982
City Planning Dept. 2 lafayett St
Loft Enforcement Office 116 Nassau St - Pick up copy of New Loft Legislation
Garment Center is Manufacturing only - no living according to the new loft bill passed in April 1981. will apply for residential status from City Planning Board thru 'Living As Of Right'. This looks bad. I'm in jepardy of losing everything.
Karen and I join a choir
Choir Books
A 2nd Motet Book - Concordia
The Concord Anthem Book - 40 Anthems
Jesus My Great Pleasure - Motet Peters Edition 6103
Bach Magnificat - Peters Edition
7/7/1982
Trying to sell Spirulina. Nobody's buying. Karen in London doing a Champaign advertisement. Played with John Kuhlman and Howie Clifton at 262 Mott St in a basement. Brian Guitar, Rachael Drums
7/10-8/10/1982
Vacation in Michigan great. Even Karen relaxed. We took lots of pictures. Started running again.
8/23/1982
Back in NY. Start rehearsing with Greg Alper again.
John Iraqi has a new building. He wants me to move into it. Says it's OK to live in. Location is way downtown. Dennis a tenant is moving out.
8/25/1982
Jazz writer works for Mr Wein. George 311 W 74
8/26/1982
Call Vincent P Hanley 299 Broadway 233-2364
Fair Share - Zoie 741-5065
8/27/1982
Called the lawyer Irving Tetenbaum. He said to have John Iraqi call him. Will find out what my protection is. Daniel Alterman Co-op loft lawyer
9/1/1982
Looking for commercial tenants:
Beverly Cowles
Lloyd - Educational Film Maker
Karin
Morina Zurkow
Mark Lewis
Put my first ad for rehearsal space in the Village Voice - "One giant rehearsal room for rent for music. Call Fred etc..." more
Post log
By the end of September 1982 I broke up with Karen. I owed $20,000 on the loft. My Landlord was trying to kick me out because of living in commercial space violations, and the health food business Creative Arts Marketing was invested totally in Spirulina - a product nobody wanted. I was broke, alone, in debt, and about to lose everything. To save the loft and my investment, I decided to make a music rehearsal business. I was already having jam sessions so that wasn't a stretch. I announced to all the live-in tenants they had to move out. By the end of the year all the small rooms were sound-proofed and equipped for band rehearsals. GIANT was born. Paul Henshaw has created a web site with pictures and the history of Giant Rehearsal Studios.
April 1983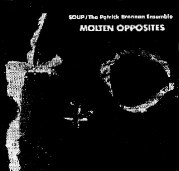 Recorded Molten Opposites on Electric and Acoustic Trombones with
Patrick Brennan Alto Saxophone
Bern Nix Guitar
James Weidman Piano
John Loehrke Bass
Marc Edwards Bass
Rick Hollendar Drums
Produced by Patrick Brennan
All Compositions by Patrick Brennan
1985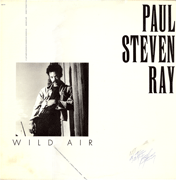 Recorded Wild Air on Electric Trombone with
Paul Steven Ray
Vibraphone, Keyboards, DMX
Julian Thayer
Bass Guitar
Eduardo Datcha Tenucci
Electric Guitar
Gregg Carter Drums
Cosa Ross Percussion
Producer Paul S Ray
Engineers Tom Swift (Record Plant) Tom Weber, George Mayers (Rawlston Recording Studios)
Mastered at Franford/Wayne NYC
All Compositions 1986 Paul S Ray
Cover Kevin C Wansley
Photo Kristine Larsen
Thanks to William T And Alice B Ray, All Other Rays, Karen L, J.F.T., Phil Gitomer
Listen to Wild Air